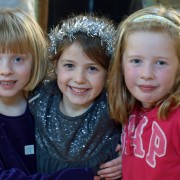 The themes this term are:
APRIL          what is church? The body of Christ
MAY            worship in the church, at St Mary's
JUNE           how does faith change us
JULY            living a rich, wonderful life
If you would like to know more about the content of each week or if your child misses a week, please speak to their group leader or Fiona
Speak to Matt Lee to find out what the C.I.A. (age 11+) are doing this term
The crèche children do not have a structured curriculum.