Lighthouse Sunday Club: September – December 2017 Newsletter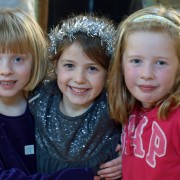 The themes this term are:
SEPT Who is God and who am I to God?
OCT How God loves us
NOV How God guides us
DEC God's big plan
If you would like to know more about the content of each week or if your child misses a week, please speak to their group leader or Fiona
Speak to Matt Lee to find out what the C.I.A. (age 11+) are doing this term
The crèche children (age 0-2) do not have a structured curriculum.
St Mary's Birthday Party: Sunday 10th Sept 9.30am-11.00am in church.  This is our patronal festival and celebration of the Lighthouse Leaders; please come and celebrate with us – coffee and cake after the service.
Who Let the Dad's Out?  Saturday 23rd Sept 9-11am in the church centre.  Animal themed breakfast and games for Dads and their children; no Mums!
All Age Harvest Festival: Sunday 1st October 9.30am in church.  Please bring non-perishable food donations which will be going to a local foodbank charity.
British Heart Foundation's START A HEART event: Sunday 15th October 10:45-13:00 in the church centre.  First aid trainers will give you a 5 minute 1:1 tuition in how to start a heart.  Refreshments and cakes, play area for children. Donations to Thanks a million.
*Safeguarding Training:  Tuesday 17th October 7pm-9.30pm at Warnham, St Margaret's Church, Church Street RH12 3QW.  Speak to Joyce Brown or the church office for info.
*Families' Firework Feast: Saturday 28th October 5.30pm in the Church Centre.  An evening of fun and food for all the family before walking over together to the Cricket Field Fireworks.  Tickets/booking through the office or speak to Becky Struthers & Richard Pearson.
Christingle Social: Sunday 12th December 10.45-11.30am in the church.  Please stay and celebrate the season with the Kairos congregation; mince pies and hot chocolate.
*Nativity Craft Party: Saturday 23rd December 3-5pm in the Church Centre.  Wonderful nativity crafts for children and seasonal refreshments for the grown ups! Please contact the church office for further details.
Christmas Holidays are 24th and 31st Dec.  7th Jan is all age worship in the church.  Lighthouse is back on 14th Jan 2018.
For activities marked with an * must register with Fiona or the church office.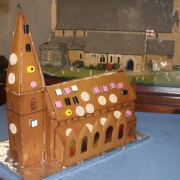 Programme for September - December 2017
Date
Rockets and Lasers (5-7, 7-11 year olds)
Sparklers
(5s & under)
Sept 3
(children's activities in the Leslie Room)
Who is God?
Sept 10
Patronal Festival
Birthday Party All Age
Sept 17
Families are part of God's Creation
God made families
Sept 24
God asks us to look after others
God wants us to look after each other
Oct 1
(Harvest All Age Service)
How God loves us

Oct 8

Eternally; always with us
God loves me morning, noon & night; in a cave, up a tree, in bed, at nursery
Oct 15
God knows us intimately
God loves me when a baby, when a child, when adult

Oct 22
We can love because we are loved
God loves me with friends, alone, in a crowd; we can love back
Oct 29
Half term; supervised activities in the Leslie Room
Nov 5
(All Age service)
How God guides us
Nov 12
(Remembrance)
How to use or not to use the Bible
God helps me when I'm lost
Nov 19
God shows us how to live
God helps me when I'm lost
Nov 26
Messianic prophecies
Godly play Advent
Dec 3
(All Age service)
God's big plan
Dec 10
Jesus as the light
Nativity story
Dec 17
Christmas party Nativity play
Christmas party / Nativity play
Dec 24
Supervised activities in the Leslie Room
Supervised activities in the Leslie room for 3-10 year olds will be provided during the 9.30 service on October 29th (half term holidays) and December 24th
Passports :-    to enable the learning and exploring to continue at home, 24-7, we provide a take home sheet with ideas for the whole family. These are stored in a personalised passport together with the programme for the term, contact details and photographs of the leaders! Parents' engagement with their child will extend the Lighthouse session and impact their child's faith journey & life skills. It is the choice of the family whether to use these tools – they are to support & encourage and a record of their attendance.
Contact numbers
For all enquiries: Fiona Prentice 07914 524492
Families' & children's worker:  Fiona Prentice email  families@stmaryshorsham.org.uk
Child Protection Officer: Caroline Crook 01403 256789
In 2017 Lighthouse children are supporting missions at home & overseas.
We support World Vision – www.worldvision.org.uk/our-work/  – the world's largest charity supporting children worldwide. We have close personal links with their UK board. They empower, educate and support children in their communities by providing sanitation, education, child protection, healthcare and long-term support with native & on the ground employees.
please bring a coin for the collection every week!