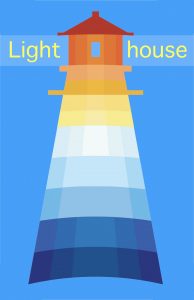 The Lighthouse is our fun Sunday Club for children.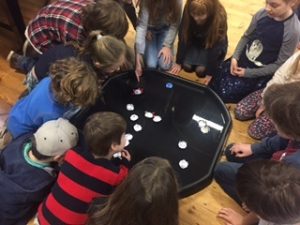 It is held most Sundays during term-time except when there are special services or all age family worship.
GROUPS: We provide 'church' tailored to fit the needs of various particular age groups.
The 0-2 year olds are in the side chapel of the main church – the crèche. Two volunteers man it every session so that you can remain in the service.
Once they are 'too old' for the crèche, 2+ are welcome in the Leslie room. Two volunteers supervise various play activities and encourage a short circle time with songs and a prayer. The children are dropped off by the carer before the service and collected promptly before the parent goes for communion.
Once at school, the 5-11 year olds meet in the Barn (part of the Church Centre at the top of Causeway) with games, activities, storytelling & prayers. After their activities in the Barn, the children are led down to the church with the Lighthouse leaders for communion before being returned safely to their parents at the end of the service.
All 11+ call themselves the CIA Christians in Action. They meet at the same time as the rest of Lighthouse -9.30-10.15am- but on the 2nd and 4th Sundays of the month.
They meet in the clergy vestry, which is at the altar end of the church. They enter the church from the big wooden outside door; please ask the welcomers at the main door if you are unsure.
They are led by Neil & Becky who return with them to church at communion.
Each group has a team of adult leaders who are dedicated to nurturing your children spiritually, physically and emotionally; building relationships with them and teaching them Christian life skills.
If you are at all worried about your child, parents are welcome to stay at Lighthouse with their children for the first half term or until they are happily settled.
PROGRAMME Activities and learning follow a programme that is planned termly. Details of the programme, together with other events and activities outside of the usual club sessions, are given in the club newsletter that is published termly on paper, by email and on the website.
CONTACT email the families & children's workers Fiona and Laura on families@stmaryshorsham.org.uk for any query or concern. We are on Facebook too – www.facebook.com/HorshamStMary'sChurchFamilies
SAFEGUARDING The safety of children is very important to us. All our leaders and volunteers follow a 'safe recruitment' process and are DBS (previously CRB) checked and trained in the protection of children. Volunteer parents may assist the leaders. However only trained leaders toilet children. Many of our leaders are first aid trained and we endeavour to ensure one is present for Lighthouse Sunday Club and other events.  If you have any concerns about safeguarding please do not hesitate to contact our safeguarding officers as listed on our safeguarding page here.
Lighthouse Report – St Mary's Youth and Children's termly newsletter Spring 2019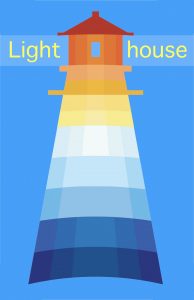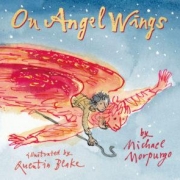 The Families & Children's Work                    The children had a lot of fun in Lighthouse sessions last term with Liz and her amazing team creating some wonderful learning for the themes "Who is God and who am I to God?', 'How God loves us & guides us' and 'God's big plan', culminating in a Nativity party with hot chocolate and the dvd of 'On Angel's wings'.
We said "Farewell "to Guy and Jebs with a beautiful photo book of families with their comments and a canvas picture from the children.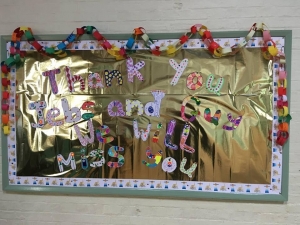 We have some new facilities in the Barn and are able to record attendance & engage with the church's new software programme called Church Suite.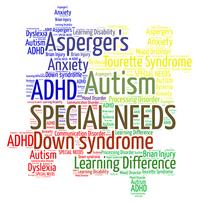 We start back on Jan 13th and our first event is on Jan 20th with a drop in coffee morning for all those interested in improved inclusion and support of families in church with children with additional needs.
Lent starts on March 6th and we will have a special Mothering Sunday all age service on March 31th, the Palm Sunday procession on March 25th and the Egg Party on April 6th with Easter celebrations on April 21st!

Lighthouse also supports the mission charity World Vision – the world's largest charity helping children worldwide. This term we will host a bake sale and serve the Lent lunch on March 16th. Please support us by donating or attending!
Lighthouse takes an Easter break April 7-21st; summer term back on Apr 28th.  The crèche is always available for the 930 services and there will be activities provided for 3-11 year olds in the Leslie room on Feb 17th and 24th, April 7th & 14th.
We are looking forward to our themes this term Who is Jesus?, Parables & Prayer as we join with the church in the diocesan Year of Vocation.
Youth Report
At present there is no student youth worker or parish youth worker in place but Becky & Neil continue to lead CIA on Sunday mornings (on the 2nd and 4th Sundays only) for all secondary school children.
They also encourage the CIA and choir youngsters to attend the parish wide Cafe Connect that is held monthly in the Leslie room and led by all 4 churches.
TGIFs, the Friday evening youth club for all young people have decided not to run this term.
Last term CIA talked about global issues & world events during their sessions, asking what we can learn from these in our communities, and how our relationship with Jesus gives us a different perspective.
We said "Goodbye & thanks to Guy and gave him a running shirt with Isaiah on it!
The group were interested in the Remembrance Day celebrations, which Neil covered well, and Becky used the theme of memories and what it means to remember that God is with us in events in our lives.
This term they meet on Jan13 & 27, Feb 10 & 24, Mar 10 & 24, Apr 14 & 28, May 12 & 26 and will explore Christians working in different settings, including politics. As usual they also follow the church year festivals and the church's major events as well as the diocesan theme for the year of vocation.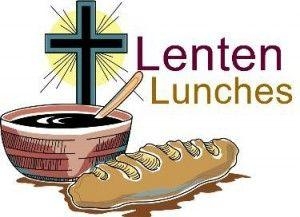 The CIA joined the younger Lighthouse children for the Nativity party in December and young people will be part of the team serving your Lent lunch on March 16th.
There will be a Good Friday Club for older children (aged 8years+) on 19th April, using drama, YouTube clips, crafts & crazy games to look at the events of Holy Week and consider why? and then rejoice in Easter, Jesus and our life-giving faith.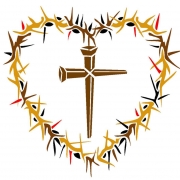 Please pray thanksgiving and blessings on all the children's work and youth work in St Mary's as the volunteers and children journey together this term.