Lighthouse Sunday Club Programme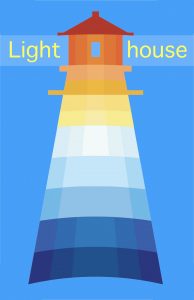 Welcome back to Lighthouse for the Autumn term as we open up on Sunday, September 8th.
We have a new curriculum and are really looking forward to delivering the new programme!
We meet every Sunday term-time except the first Sunday of the month when we are all in church for all age worship which means this term's dates are:
● 8th, 15th, 22nd & 29th Sept
● 13th & 20th October
● 10th, 17th & 24th November
● 8th & 15th December
and back on 12th January 2020.
There is a supervised crèche for 0-2 year olds at every 9.30am service. There will also be supervised activities for 3-8 year olds during the 9:30 am formal communion service during the school holidays on 27th October  (half term) and 22nd & 29th December.
Programme for Autumn 2019
Date
(Autumn Term)
Theme
Reading
8th Sept
Journeying with God
Exodus 11-13
15th Sept
God makes light, day and night
Gen 1 v1-8
22nd Sept
God makes land, plants and sea
Gen 1 v9-13
29th Sept
God makes sun, moon and stars
Gen 1 v11-19
13th Oct
WORLD STEWARDSHIP
Making things new – recycling, need, not greed
LITTERPICKING
Gen 1 v26-31
Leviticus 25 v23-24
Ephesians 4 v1-6
Timothy 6 v18

20th Oct
God makes animals and people
Gen 1 v20-25
Half Term
Supervised childcare
10th Nov
Of royal descent
Matt 1 v18-25
Is 7 v14

17th Nov
Royal visit
Matt 2 v1-12
Is 60 v1-3

24th Nov
Trusting Mary
Luke 1 v26-38
8th Dec
Shepherds and Nativity
Luke 2 v1-20
15th Dec
Christmas Party!
Luke 2 v1-20
Matt 2 v1-12


Sept 14th  Scoot & Stroll (Ride & Stride)  2-4pm, walk from St Leonard's, through park to HolyTrinity and end up at St Mary's for tea & cake. Get your sponsor form from church or Fiona Prentice!

Sept 20th  Bat walk 6.30-8pm, bat specialists will bring their equipment and talk about the bats living in the church.  Please book here.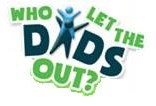 Sept 28th WhoLetTheDadsOut? 9-11am construction fun for Dads and their children, with bacon butties & brioche!  No mums allowed!

Oct 5th FIRST STEPS, 10-11am, coffee & cake session to explore having your child baptised.
Dec 8th Christingle social, 11am mulled wine & mince pies and the children make a Christingle to take home.
Dec 15th Lighthouse party & nativity play, 9.30 end of term fun.
Dec 22nd Child friendly Crib service and Crib party, 2-4pm; decorate a candle jar, come to the Kairos Crib service and then back to the Barn for festive refreshments.