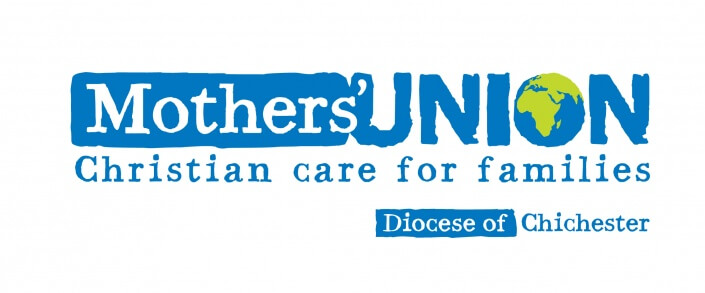 Mothers' Union: is "All around the world and just round the corner."
We are a Christian charity with 4 million members living in over 80 countries. Our aim and purpose is to show the Christian faith in action, particularly in nurturing family life in all its forms. Mothers' Union work is about the service we can offer to our community and it is all underpinned by our members' active prayer life.
Our Parish-wide Mothers' Union branch is active & well-supported. Feel free to come and sample our meetings.
For more information please phone our Branch Leader Sue Lismer on 01403 255600 or Branch Secretary Win Fruin 01403 272889 or email win.fruin@gmail.com
Click here for our Diocesan Web Site  and here for our Facebook page
Working Party: 1st Tuesday of the month (except Aug, Dec & Jan), St Mary's Church Centre, The Manor Room, 2-4pm.  Contact Mrs Anne Apted 01403 275903
2017 Theme – Faith In Action
24.01.17 AGM  10 for 10.30am (Barn)
19.02.17 'Fellowship Sunday'
28.02.17 District Shriving Service & Wave of Prayer 10 for 10.30am (Barn)
19.03.17 St Leonard's 2.15-4.30pm 'Fellowship Sunday'  last until 17.09.17
28.03.17 Rev'd Paddy Beresford 'Jews for Jesus' 10 for 10.30am (Barn)
25.04.17 leave Horsham 10am for tour of Hardham church followed by pub lunch
23.05.17 Catherine Hatton 'World Vision visit to India' (Manor Room) 7 for 7.30pm
30.05.17 Spring outing to Polesden Lacey
27.06.17 Garden Party TBA
08.07.17 Diocesan Family Event Amberley Museum and Heritage Centre.  Special ticket price Adults £7.00; Children 3-14yrs £5.00; Under 3's free.
25.07.17 Compline TBA
17.09.17 Special event with Rachel Ellis 'Music in Uganda' at St Leonard's 2.15-4.30pm
26.09.17 Margaret Symonds 'My visit to Beats' 10 for 10.30am (Barn)
24.10.17 Emma Bailey speaking about 'Safe Link' 10 for 10.30am (Barn)
28.11.17 TBA
05.12.17 Christmas Lunch Barn
'Fellowship Sunday' meets 3rd Sunday of the month September 2017 to March 2018 for sharing craft, games and refreshments drop in 2.15-4.30pm at St Leonard's Church Hall.  For more information contact Margaret on 01403 210733.
'Working Party' making items for refugees going out through 'Link to Hope' and also for premature baby units.