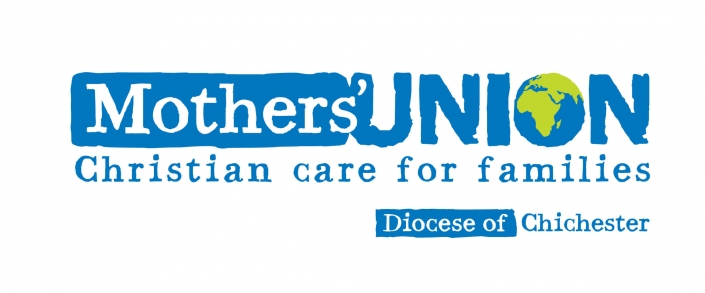 MOTHERS' UNION HORSHAM BRANCH 
Unfortunately due to COVID-19 restrictions we are unable to meet at present. We will publish a new programme of activity once this is possible.
Corporate Communion:
3rd Wednesday of the month (except August) at St Leonard's Church, 10:30am, sadly not followed by refreshments at present.
Working Party:
1st Tuesday of the month (except August) in the Manor room, St Mary's Church Centre, 2-4pm contact Christine Bright
The Fellowship Sundays at St Leonard's church have been discontinued.
Tuesday morning meetings and other events:
Meetings are currently suspended due to COVID-19 but normally take place on the last Tuesday of each month.
Committee 2021
Sue Lismer Horsham Branch Leader
Win Fruin Secretary contact win.fruin@gmail.com
Vacancy Treasurer
Christine Bright Diocesan Trustee and AFIA contact christine.v.bright@gmail.com
Karen Ind
Veronica Kidd
Liz Hawkins
Horsham branch is part of Crawley district, which is part of the diocese of Chichester,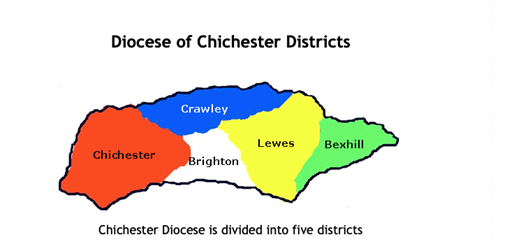 Our Main Projects in the diocese of Chichester are:
Away From It All – holidays for families who wouldn't normally be able to have one
Supporting Children Affected Bupy Imprisonment – Mothers' Union members go
into H.M.P. Lewes and H.M.P. Ford to work with the visiting children, providing toys, games and simple craft activities.  Our aim is to build up the relationship between the children and their fathers and to make the visit as enjoyable as possible.  Since 2018, we have worked alongside paid employees of the Spurgeon's Children's Charity, who are contracted by the Home Office to support families in many of the prisons in the South of England.  Our two teams would love to have new people come and share this enormously rewarding and worthwhile ministry.
Parenting courses– helping parents do the most important job in the world. The MU support our regular courses in this parish for parents of under 5's, school age or teenagers.
Contact Centres – enabling children of separated families to spend time with their non-resident parent
Smaller Projects include:
Giving Christmas gift bags to detainees at Gatwick Detention Centres
Supplying toiletry bags for emergency admissions at local hospitals
Maintaining links with our five link Dioceses overseas
2020 Theme: Building Hope and Confidence
During our global listening process in 2019 MULOA (Mothers' Union Listens, Observes and Acts) the voices of over 200,000 members worldwide were heard. This has enabled the Worldwide Council to draw together key emerging elements, and thus shape the way forward for us as a movement.
"Building hope and confidence" has been placed at the heart of our call to support individuals and families to transform their lives. As we build our hope and confidence in God we will be inspired and equipped to build hope and confidence in others, in both local and global context.
Themed resources for 2020 to help us live out our faith to build hope and confidence in ourselves as well as those we support, and to nurture our faith as we continue to walk forward.
Prayer Diary in Families Worldwide
There is a Prayer Diary written to assist every Mothers' Union member to join together each day to support each other every day around the world.  It provides a theme for each week, a prayer for each day and details of the Wave of Prayer.  It is available free to every Mothers' Union member as part of Families Worldwide, which is distributed throughout the Diocese three times a year.  It is also available to download in digital format from www.familiesfirstmagazine.com
Faith and Policy Watch
A monthly e-mail resource which keeps members informed about the Social Policy work of Mothers' Union.  It contains legislative updates, Government policy proposals and articles and ideas on how Mothers' Union members can get involved and make a difference.  Contact the diocese to register musec.diochi@yahoo.co.uk
Shopping with the Mothers' Union online shop  https://mueshop.org/shop
100% of the profit goes towards the charity's work with families across the world. Every penny raised can help make a difference and bring lasting change. There are clothes, household items and Christian books as well as a range of 'ethical' gifts where you support a particular programme in education, healthcare or entrepreneurial support. Each gift has the power to make a difference.
Subscriptions for 2021
Branch Members £35
Joint Branch Members £48 – two members of the same family i.e. husband and wife, or brothers and sisters
Indoor Branch Members £21 -members who are unable to attend branch meetings either through disability or other reasons
Find out more about the work of Mothers' Union at: www.mothersunion.org